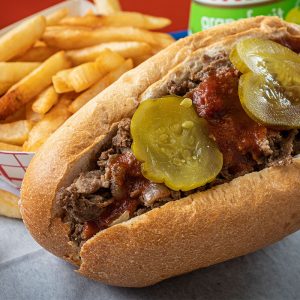 $9.89
Steak Break
Reg. Size Cheesesteak, Fries & Fountain Soda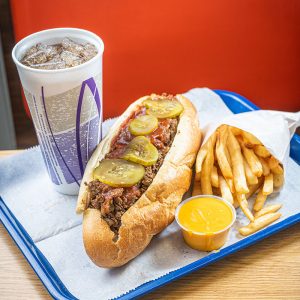 $12.89
Belly Filler
Giant Cheesesteak, Large Fries & Fountain Soda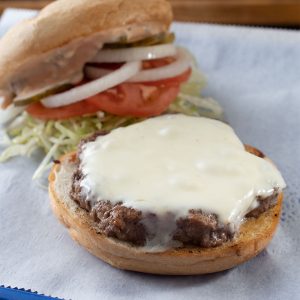 $9.89
Burger Deal
Gourmet Cheeseburger, Fries & Fountain Soda. Includes 1000 Island dressing, pickles, lettuce, tomato & onion.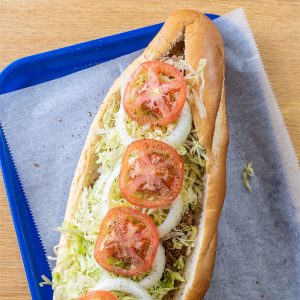 $9.29
Deli Delight
1/2 American or 1/2 Italian Sub, Fries & fountain Soda. Includes lettuce, onion, tomato, oil, vinegar, oregano. Mayo upon request.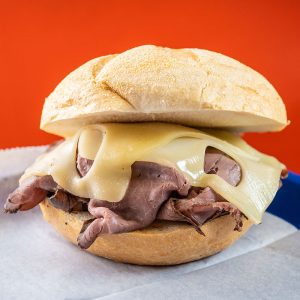 $9.79
Beef Break
1/4 lb. Hot Juicy Beef with Swiss Cheese, Fries & fountain Soda
Extras
For an additional cost, add these toppings to your sandwich or request them on the side:
Hot, Sweet, or Banana Peppers · Mushrooms · Bacon · Extra Cheese · Cheddar Cheese Whiz
Request your menu item without a roll or substitute for a wheat or flour wrap.